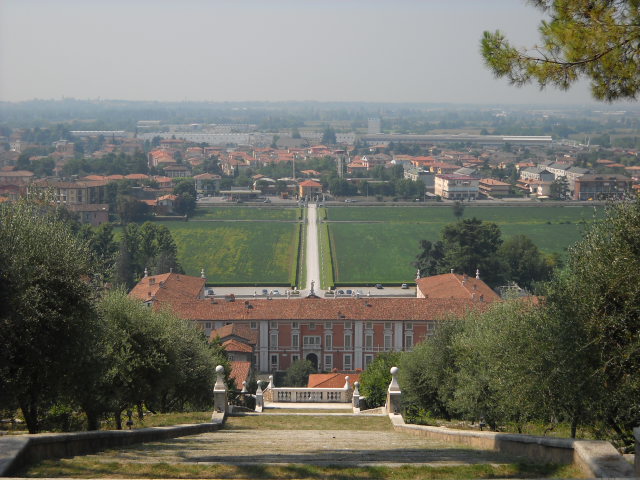 Villa Fenaroli Palace
July 2009
The view from the top of the vineyard steps is breathtaking. It begins to give you an idea of how vast the farming area attached the villa was. Climbing all those steps was worth the effort.
Return to the previous panel by clicking the BACK button or move on by selecting a new section from the left side.
Bon Voyage...........