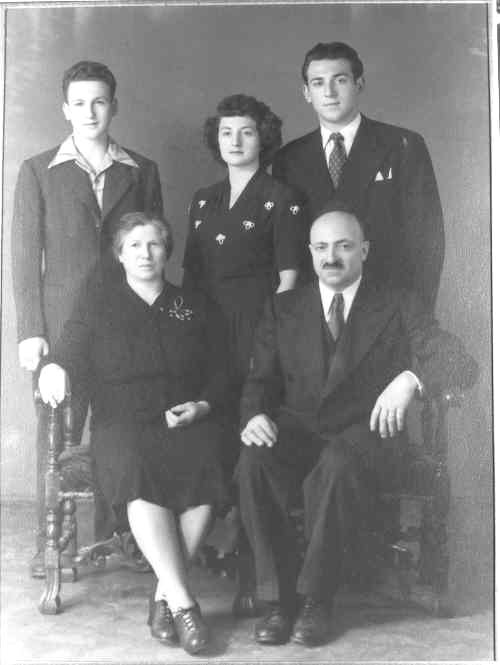 Ettore Fenaroli Family, Arthur, Rita, Lou, Antonietta and Ettore sitting. This picture was taken in 1942 just before Lou left for the Army. Mom wanted a family photo before Lou left. Lou subsequently spent three years in the army serving in the Far East theater primarily in the Philippines. He served in an anti-aircraft battalion firing 40mm canon. The weapon was also used as an anti-tank weapon and infantry support weapon. It was a great day when Lou returned in 1945. The whole block, 33 St. , turned out to greet him. There many such occasions on the block that year. We also a had a block party that summer, celebrating the end of the war. Many blocks in the area had similar parties. Everyone was together. There was no ill feeling towards anyone. It was a wonderful time in New York.
Move on by selecting a new section from the left side.
Bon Voyage...........