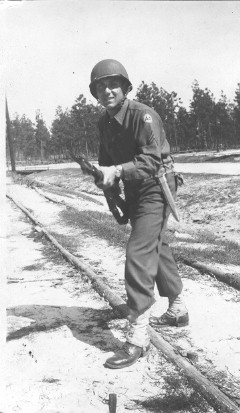 Lou Fenaroli entered the US Army early in 1942. He was eighteen when he received his draft notice. This picture was taken in Ft. Stewart Georgia. Lou received his basic training there and was assigned to anti-aircraft training. He was trained on the 40mm Bofors anti-aircraft cannon. He served in the Philippine campaign and was discharged in California after about three years service. At the time of the Japanese surrender he was training for the planned invasion of the Japanese homeland.
Move on by selecting a new section from the left side.
Bon Voyage...........