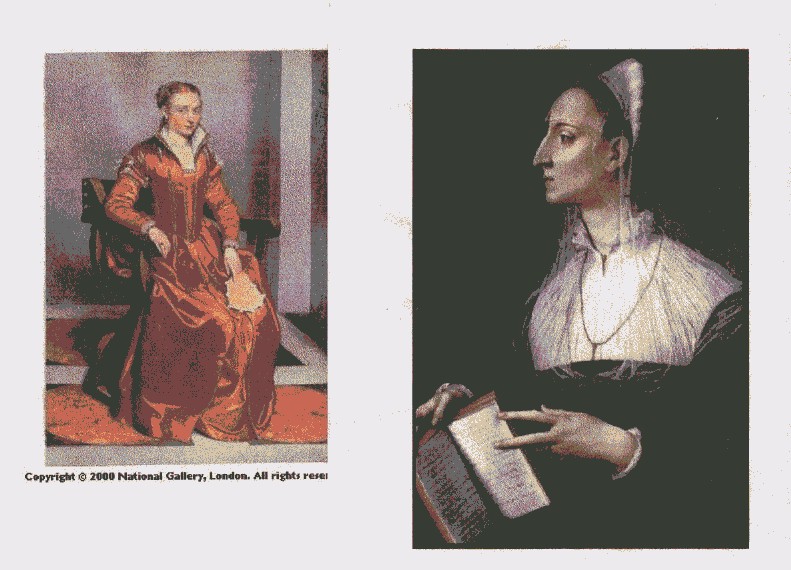 The Lady Fenaroli
Andrea reports the following:The Lady in Red is The lady Fenaroli and was painted by the well known Breschian Portrait artist Moroni about 1580. This painting definitely hangs in the London National art Gallery. I believe the lady in Black is the same Lady and was also painted by Moroni. I also believe it is in the possession of the London National Gallery but is currently not displayed.
Move on by selecting a new section from the left side.
Bon Voyage...........