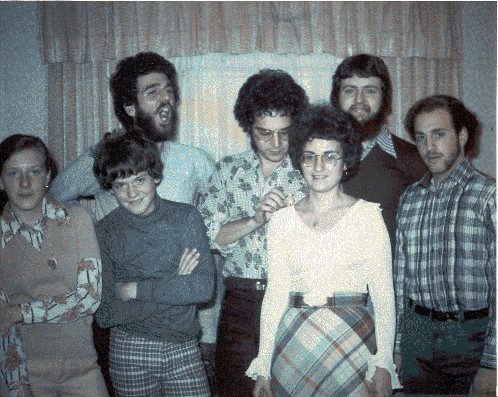 The Baby Boomers
!973
Here they are. The Baby Boomer Generation. It was another one of those auspicious occasions. We were at Clinton Corners for ond of those great meals. The children lined up and all of Moma and Popa's grandchildren were there and the boys with beards. Don't they look like mountain people. It was the time of "Acquarius" and they looked the part. From right to left, Diane, Chris, John, Edward, Margaret, Michael, Peter. I think it is a classic photo.
Return to the previous panel by clicking the BACK button
or move on by selecting a new section from the left side.
Bon Voyage...........