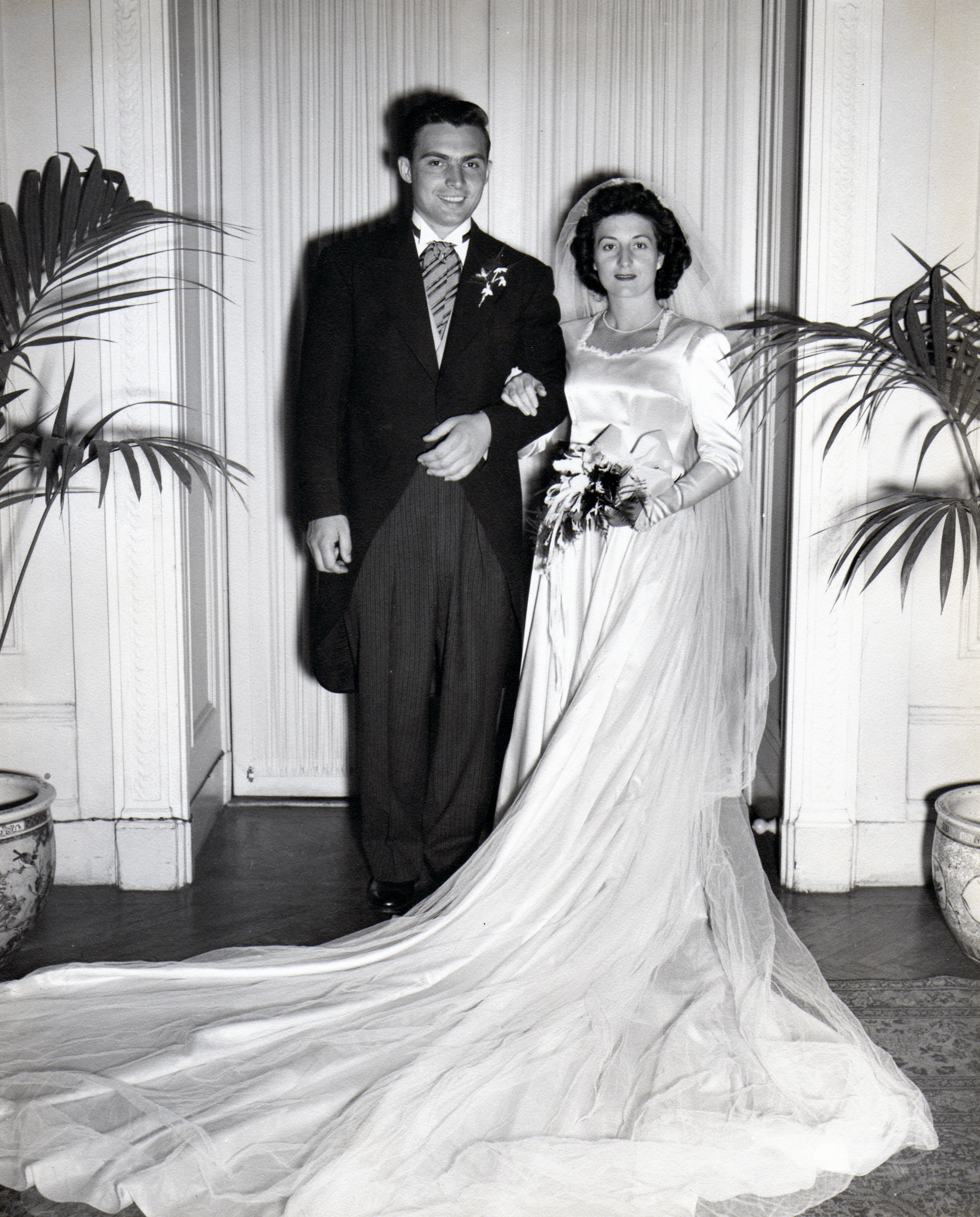 Rita and Aldo, Wedding
1946
Rita and Aldo were married Labor day weekend in 1946. The date was August 31, 1946.The war was just over, all the servicemen were home. It was a very happy period. The wedding reception was at the Biltmore Hotel in Manhattan. It was very classy affair. There were buckets of Manhattans. A full Orchestra played Vienna waltzes and popular music. It was quite an affair. An excellent way to start the optimistic post war era. P>.
.
.
.
.
.
.
.
.
The handsome Wedding Party, Right to Left:
Lou Rossi, My father's Partner's son. My Brother Lou, The best man Lou, Aldo's brother. Aldo and Rita The pretty ladies, Lena Beccarelli, Mary Delgrosso and Louise Costella
.
.
.
.
.
Return to the previous panel by clicking the BACK button
or move on by selecting a new section from the left side.
Bon Voyage...........